Our shrink lidding films are a market leading range of fully coextruded high barrier top lidding films with anti-fog and superb transparency for tray sealing and form, fill and seal thermoforming applications. Our shrink lidding films cleverly adapt and 'shrink' to shape to prevent the tray distorting throughout the product's packaged life. Available in lock, seal and peelable versions sealing to polyethylene (PE) and polypropylene (PP).

lintop-pe-hb-hsf
Best-in-Class High Barrier Flexible Film
This world-leading innovative high barrier, high shrink lidding film has significantly decreased in thickness while retaining maximised sealability and outstanding clarity creating a crystal-clear window for your products. LINtop® PE HB HSF+ delivers the perfect combination for sustainability, food protection, and consumer appeal.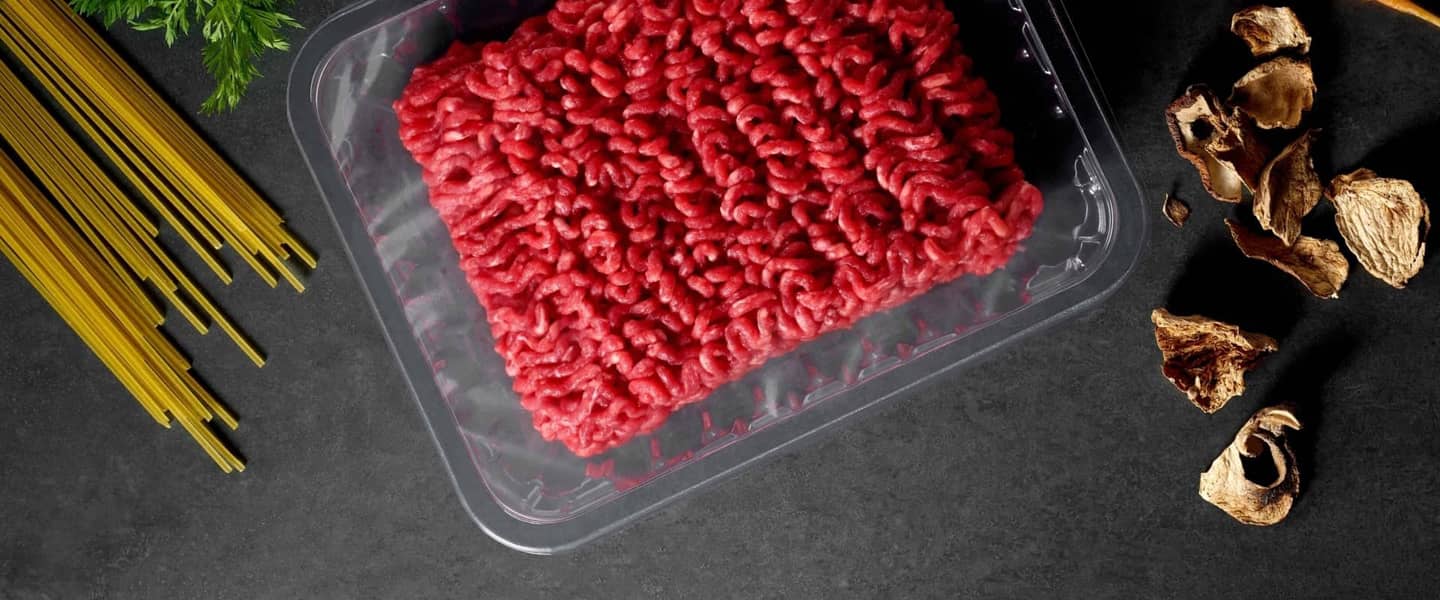 Packer/Processor Benefits
High barrier for MAP formats
Thinner, lower gauge film for longer rolls
High-speed sealing performance, avoiding leakage and contamination
Maximum strength with minimum weight
Retailer Benefits
Ideal for retail ready packaging formats
High transparency, gloss and anti-fog
Tailor-made shrink performance producing tight, wrinkle-free packs
Printable for branding
Sustainability Benefits
Lower gauge film from 25μ to 23μ while maintaining functionality
Lighter, thinner film with very low carbon footprint
Extended shelf life, reduced food waste
Aligned with our Positive Plastics Pledge to Innovate – doing more with less
lintop-pe-shrink
lintop-pp-shrink